Rather than doze, why not take a part-time job like a workout habit. Exploring jobs that require fewer hours can be a good option for those who have a valid visa to perform certain activities. It definitely can help in sustaining the living expenses while abroad.
You can earn money to pay bills and even fund some extra activities. Also, you will be able to integrate yourself into a foreign society. By then, you will understand the culture and even improve the skill of speaking a foreign language.
Aside from these, the working experiences you gain from working in different areas will enhance your skills and abilities and could open a door of opportunity in the future.
In Tokyo, the best alternative of earning extra income is to get a part-time job or Arubaito (アルバイト). Considering it is one of the world's most expensive cities to live in, most residents need to get side jobs.
Working part-time in different industries is not only limited to Japanese locals but foreigners as well. Many international students work in the restaurant industry as it only required a basic Japanese level, while others teach English to locals during their extra time.
Aside from the student visa, the working holiday visa and dependent visa are the other visas allowed to engage in employment. With the permit to work granted by the Japanese government, they can work for up to 28 hours per week and can work more hours during holidays. Therefore, obtaining this permit is necessary before you start finding or taking any part-time jobs.
Since there are vast part-time positions in Tokyo, finding and looking for one would not be a problem. However, you will need job-finding tools, such as the TownWork magazine and job sites, to check some job openings. Nevertheless, you learned some reliable recruitment agencies that can help you.
FAIR Inc is one of the recruitment agencies in Tokyo. This agency helps foreign nationals to work part-time or full-time jobs. If you are a newcomer in Tokyo, FAIR Inc would be glad to help your job-finding a successful one.
Don't waste this opportunity today. Register to get a part-time job in Tokyo!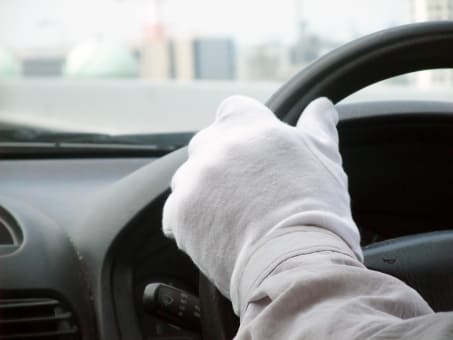 Driving a taxi can be a great alternative part-time job in Tokyo, particularly those having a Japanese driver's license. It offers higher compensation than other part-time jobs and does not require you to work on an everyday basis. Actually, some taxi companies allow their drivers to work for only 11-12 days per month. So if you hold a resident visa with no work restrictions, a Japanese Driver's License, and JLPT N3 and above, then you will be qualified for this job. Even if you are inexperienced in this field, rest assured that the company that will hire you will cover the full training expenses.
Average monthly rate: 300,000 JPY or more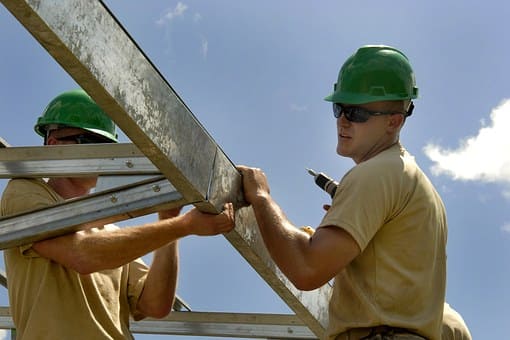 A variety of part-time positions in the construction industry are open for foreign workers in Tokyo, from skilled engineers down to laborers who do not have related experience in the field of construction. Some of the companies offer promotions from part-time to full-time employment with attractive compensation. Complete insurance, free accommodation, transport allowance are the typical benefits awaits to those who want to work in a construction site. If you are looking for part-time jobs in the construction industry, then FAIR Work in Japan is the best job site for you. Apply here now!
Average daily rate: 14,000 JPY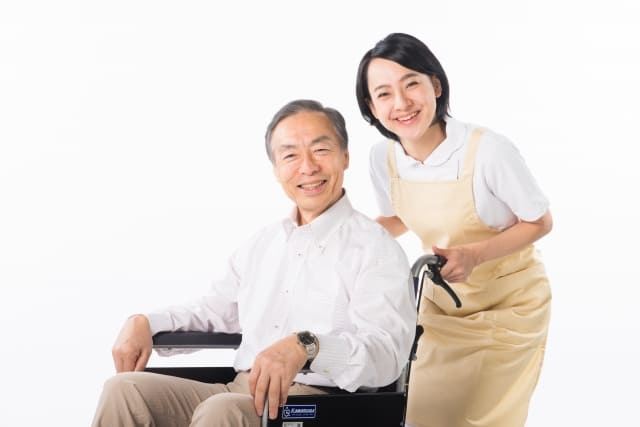 In dealing with a super-aged society, no wonder Japan demands more foreign caregivers to handle elderly care tasks, which includes bathing, grooming, and dressing up, and other elderly duties. This employment opportunity in Tokyo has extended to part-time workers, including those who obtained a student visa since some institutions offer flexible working hours. Having no related caregiver experience can apply to the job. So, if you want to try this one of the in-demand part-time jobs in Tokyo, try to search online for job postings near you.
Average hourly rate: 1,000 JPY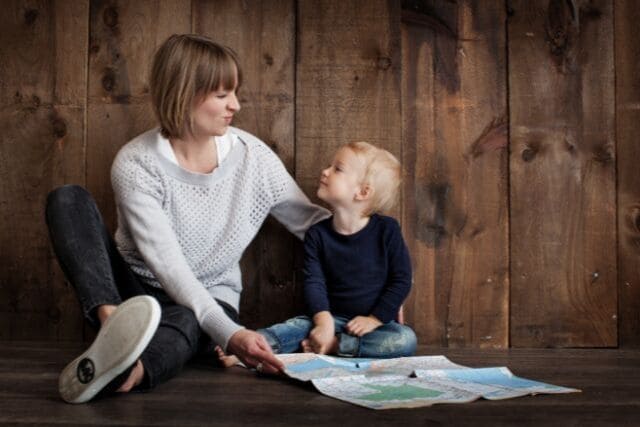 Babysitting job does not require any educational background or special skills. Providing care for children who left alone at home requires you to be reliable and flexible. If you consider providing care of a child is very rewarding, then this job might be the one for you. However, if you feel unsure whether to get this job or not because you lack Japanese skills, then that would not be a problem because some of the Japanese parents preferred English-speaking Babysitters or Nannies to be with their children.
Average hourly rate: 1,000 JPY
Jobs in a Cafe and Restaurant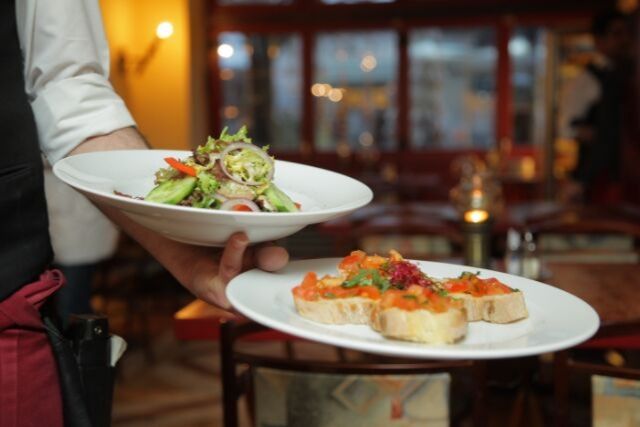 Are you looking for a job with flexible work schedules? Why not try one of the positions being offered at a cafe or in a restaurant in Tokyo? Kitchen staff, floor staff, dishwashing staff, and cooking assistant staff are some of the part-time positions that might be suitable for you.
If you can converse well in Japanese, then you should consider the floor staff position that mostly deals with customers. On the other hand, if your Japanese is not that good, then you can apply as kitchen staff or as a dishwasher.
Many of the foreign nationals are working part-time at cafes and restaurants in Tokyo, particularly those who have student visas and working holiday visas.
Average hourly rate: 1,000 JPY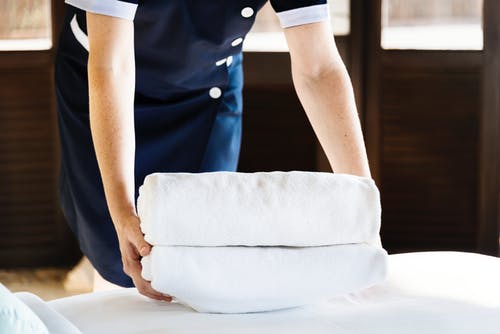 Tokyo will be the venue of the Rugby World Cup 2019 and the 2020 Olympics. For sure, hotel accommodations will be more crowded with tourist visitors before and during the event. The ongoing demand for workers in this industry indicates that more part-time jobs will be offered to perform housekeeping tasks, such as bed-making, room and bathroom cleaning, and more. Those who have basic level of Japanese are welcome to apply.
Average hourly rate: 1,000 JPY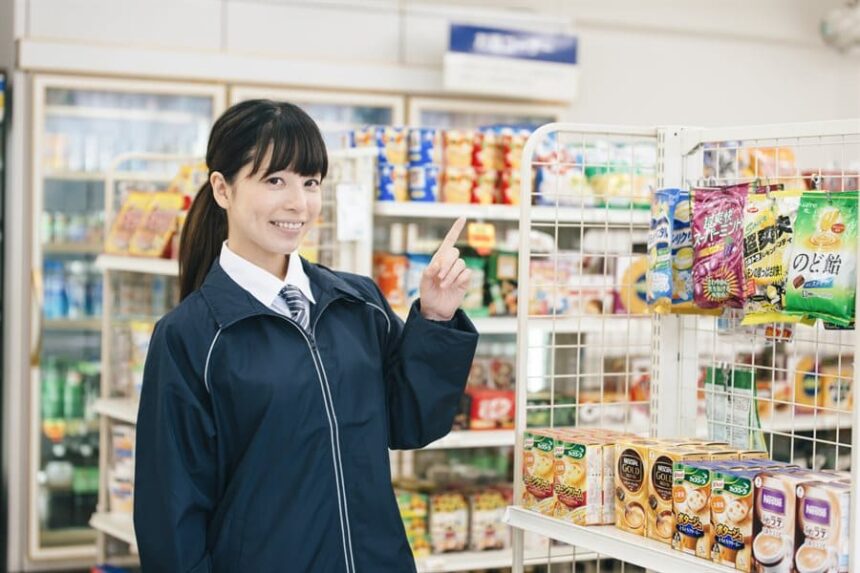 Thinking of extra pay of working night shifts, then try to work in a convenience store. However, positions at "combini" or convenience stores require you to have good command in Japanese. Considering, most of the time, you will be dealing with customers such as handling payments of utility bills, purchased tickets, and reservations. You will also have to sort and restock products based on Japanese labels.
Average hourly rate: 900 JPY(morning shift)/ 1,100JPY(night shift)
Building or Residential Cleaner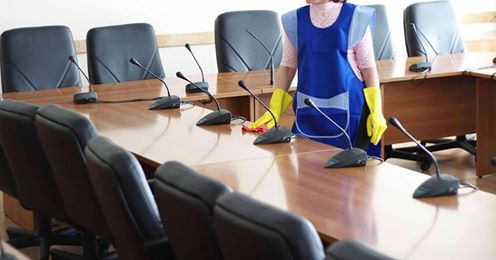 Buildings are scattered all over Tokyo, both commercial and residential this means cleaners are in demand too. Why? Japanese are very particular when it comes to cleanliness and sanitation. 
This position could be most suitable for those newcomers in Tokyo who want to engage in part-time jobs for it doesn't require a higher Japanese level and any related job experience. However, you have to make sure that you're in good physical condition and stamina to perform the job well.
Average hourly rate: 1,000 JPY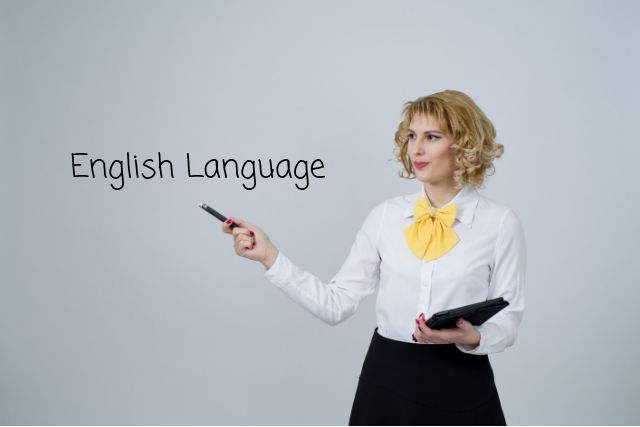 Tutoring English is one of the most popular jobs for foreigners in Tokyo, particularly those who have a student visa or a working holiday visa. Your English language skills must be excellent enough to do this job well. Some Japanese students may ask you to have the lesson inside a cafe or any pre-agreed location. On the other hand, if you are a BA or BS degree holder or have TEFL certification or any equivalent certification that will qualify you to teach at school could also be a great chance to earn part-time.
Average hourly rate: 2,000 JPY
Uber Eats Delivery Partner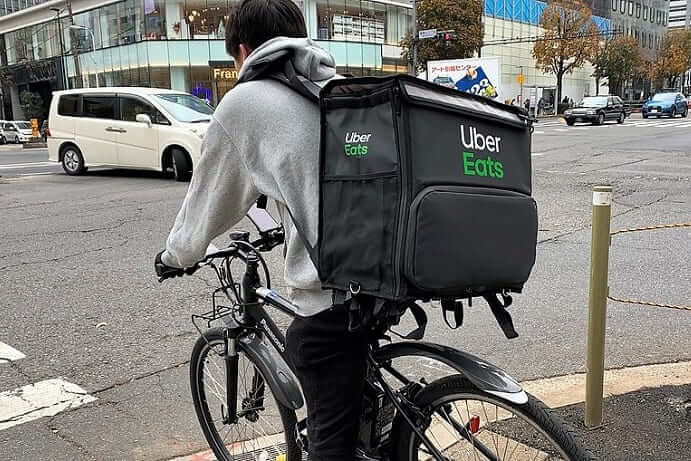 The food delivery job is highly in-demand in Tokyo due to the coronavirus crisis. Uber Eats, a famous food delivery company in Japan, provides a contactless delivery option for its costumers. To become a delivery partner with Uber is very easy, you just need to sign up, submit the required documents, and activate your account.
Many foreign nationals in the country are getting this as their side job, for it is very flexible, no boss, and no quota. All you need to do is to wait at a park near restaurants and open your app to get orders. So, if you are looking for a job that is easy-to-apply and easy-to-do, no training required, then you should consider the Uber Eats delivery job.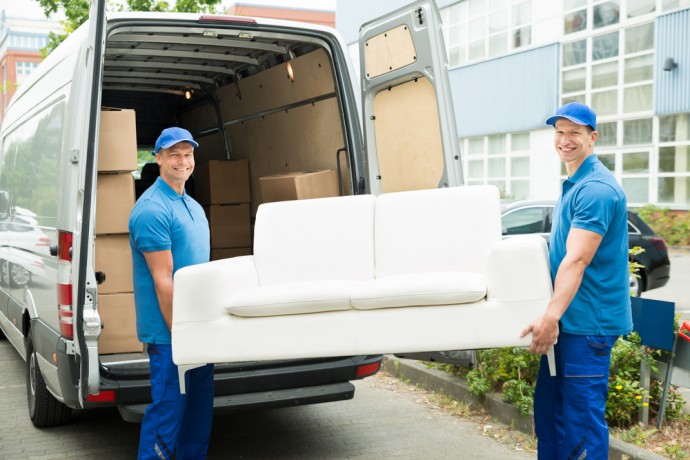 You may not come to think of this, but yes working as a mover is also another option for foreigners who have legal status in Japan. There are plenty of moving service companies that offers part-time employment. Although you only understand some basic Japanese, you are still welcome to apply for the job. As a mover, you will transport the household goods or office equipment from one location to another.
Average hourly rate: 1,000 JPY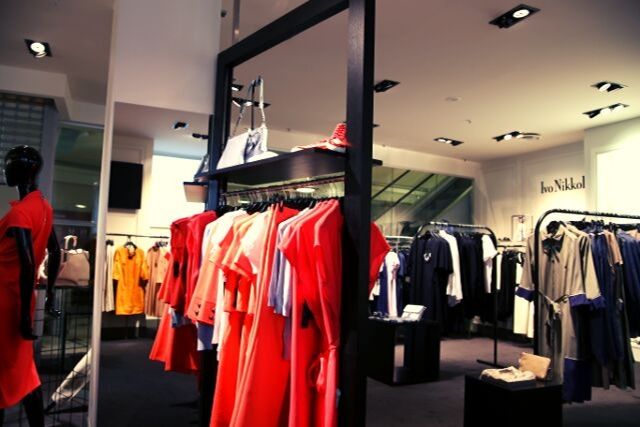 Jobs in retail businesses such as clothing stores, furniture, home appliances, and more are also in need of part-time workers. Foreigners without experience in sales are welcome to apply granted that their Japanese communication skills are excellent. If you work in this area, your functions will be greeting customers, answering questions, offering assistance, suggesting items, lending opinions, and providing product information, all in Japanese.
Average hourly rate: 1,000 JPY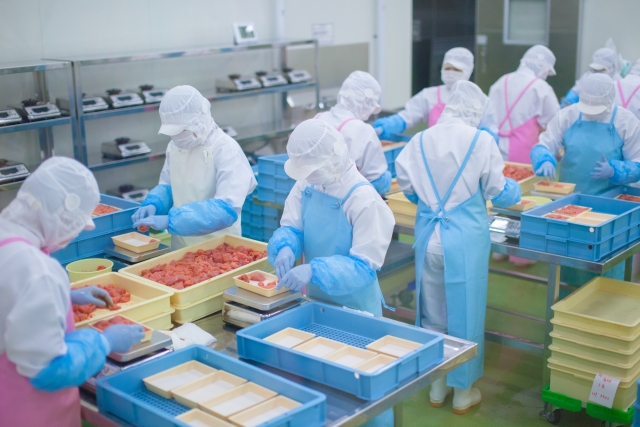 Part-time jobs offered by manufacturing or production companies could also be a good option. You could also receive benefits even doing part-time such as transportation allowance. Some Tokyo students work in a factory as some companies offer shifting schedules. And the more years of experience, the higher the wages.
So, what will be your tasks or responsibilities inside the factory? Some of your duties may include checking, assembling, sorting, and packaging of products and also involve in machine operation and others. Although you have no experience with those mentioned tasks, you can still have the possibility of being hired.
Average hourly rate: 1,000 JPY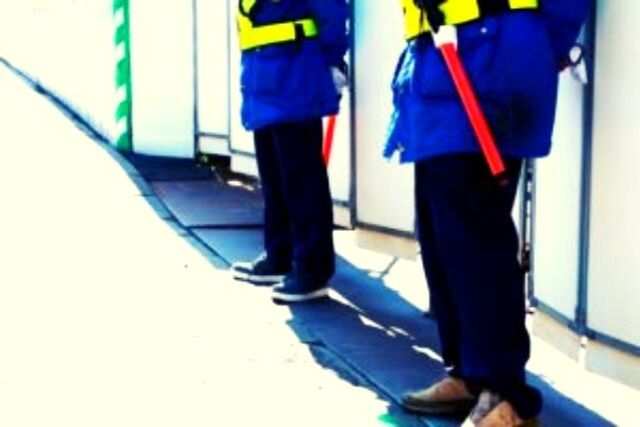 Different types of jobs for foreigners are overflowing in Tokyo, and no wonder the security guard job is also in demand. There are private security companies experiencing staff shortages, and they need to fill the positions as the 2020 summer Olympics is just around the corner. You can work full-time or part-time, which offers a high hourly rate. Japanese level requirements will depend on the scope of your duty and the type of business you will be serving. Some may require fluent in Japanese, but for some position, it's not necessary. 
Average hourly rate: 1,250 JPY
Obtain the necessary requirements:
1. Language skills 
N5- Basic or Beginner Level The ability to understand some basic Japanese.
N4- Elementary Level. The ability to understand basic Japanese.
N3- Intermediate level. The ability to understand Japanese used in everyday situations to a certain degree.
N2- Pre-advanced Level. The ability to understand Japanese used in everyday situations, and in a variety of circumstances to a certain degree.
N1- Advanced Level. The ability to understand Japanese used in a variety of circumstances.
2. Residence card with eligibility to work
*Student- "shikakugai katsudo kyoka" (Permit to Engage in Activity other than that Permitted by the Status of Residence Previously Granted)
Consider some important details
When finding a job, weighing important aspects are very important. You might think about how much is the rate per hour? Are there any perks or benefits? Will it suffice my financial needs or not? If you prefer to earn more, maybe working on night shifts than the usual morning shifts can be the best alternative.
Job location is another thing you should consider when looking for a part-time job. There's a big difference when getting jobs near your accommodation than working remotely. Remember, a distant workplace will consume more of your time and money on transportation. Analyzing how much you will gain and will be lost is very important before getting the job. Otherwise, you will end up in disappointment.
Checking the flexibility of working schedules beforehand is also necessary, particularly to those students who plan to get part-time jobs. It is also wise to arrange your availability with your employer ahead of time to avoid conflicts with the schedules at school. And be cautious not to exceed the permitted hours for the international student to work part-time, which is 28 hours. 
For further details about how international students get part-time jobs, read the article here.
Moreover, don't be afraid to try new things. Why not consider taking jobs without having relevant work experience. Doing such may benefit you like you will gain knowledge, develop new skills, and be able to explore different career options.  
You can check for more list of in-demand part-time jobs in Tokyo for foreigners below.
Food and Beverage Industry
Restaurant Hall Jobs
Kitchen Jobs (family restaurant)
Kitchen Staff (Other Restaurants)
Fast food Jobs
Cafe Positions
Delivery Food Jobs
Food manufacturing and sales
Bakery Position
Cakeshop or sweets shops Jobs
Yakiniku Restaurant Jobs
Udon noodles shop Staff
Sushi Restaurant Positions
Ramen Restaurant staffs
Pizza Restaurant Staff
Food court Jobs
Bar / Bartender Jobs
Dishwashing/washing Jobs
Serving Staff
Education
School lecturer
Private Tutor
Examiner
Human Resources staff
Sales Industry
Convenience store Positions
Cash register jobs
Home appliance retailers staff
mobile shops positions
Interior and miscellaneous goods sales jobs
Drugstore, pharmacy, cosmetic sales jobs
Camera Store Staff
Apparel Staffs
Fashion Designer Jobs
Stylist job
Bookstore Staff
Petshop Staff
Jobs in Supermarket
Flower Shop jobs
100 yen shop jobs
Home Center jobs
Goods sales positions
Logistic/ Delivery
Driver
Driver assistant
Sales Driver
newspaper delivery
Large vehicle driver
Delivery Jobs
Moving Jobs
Forklift position
Customer Service/Service Sector
Security Guard Jobs
Cleaning Jobs
Washing jobs
Building maintenance/facility management positions
Jobs in Gas station
Parking staff
Posting and flyer distribution Job
Sampling tissue distribution job
Ceremony related positions
Babysitter jobs
Housekeeping staff
Car wash jobs
Service-related temporary staff
Light Work
Warehouse / Inspection Job
Sorting Job
Stock picking job
Entertainment Industry
Event Staff/Concert Staff
Karaoke Jobs
Amusement Staff
Reception/Reception staff
Hotel staff (front desk, etc.)
Bed making
Manga cafe/net cafe Jobs
Jobs in Movie Theater
Ski area Jobs
Rent-a-car staff
Jobs in Hot spring, public bath
Watcher Job
How to get a Japan working visa?