Working illegally without having the appropriate visa in Japan is not permitted by the law. A foreigner doing such is subject to arrest and deportation. These circumstances can be evitable if you should follow the legal procedures of getting a visa.
To process a working visa requires an applicant to provide the stipulated documents depending on the type he/she is applying for. Working visa applications can be performed in two different ways,
hiring foreign workers from overseas
and hiring foreigners that currently reside in Japan who hold another type of visa.
If you fall either of the two, it will still require you to follow the visa application flow to make it successful. How will you know it and the working visa requirements of the two separate applications? This article will help you learn more. Read on!
Working Visa Application - Outside Japan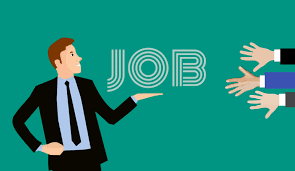 The hiring organization will initially conduct an assessment on each of the foreign candidates, whether she/he is suitable to work in Japan. Part of the assessment process is to check the applicants' qualifications and working experiences.
Although the other working visa category, such as the specified skills visa, will not require job experience, you will only pass the qualifying skills and language test. For more information about this type of working visa, you can read "The New Specified Skills Visa in Japan" article.
Knowing the following basic requirements is necessary for your job application for Japan.
Basic requirements
Updated resume 
Original passport
Birth Certificate
Certificate of employment
School Diploma
JLPT certificate (if any)
What is a resume? A resume is a document to introduce your qualifications and to market your abilities for the position to stand out among other candidates. It contains your contact details, technical skills, working history, educational attainment, and the accomplishments you have made with past employers. However, if you are required to submit an updated resume, you must add your current position and experience.
On the other hand, how to obtain a Certificate of Employment? You can request a Certificate of Employment from your past employer as you will need it for your future job application. This document certifies the following:
the date of employment
date of termination of employment
the kind of work you performed
This one of the required documents during job application abroad is important for this will be used by your possible employer to verify your employment history.

The other significant document to submit is the JLPT (Japanese Language Proficiency Test) certificate, which is why you should pass the test to acquire it. There are five levels from N5 to N1, which is N5 is the easiest, and N1 is the hardest. Having this certificate presented during the hiring process could definitely help you get a job offer.
They will not only check the documents that you have provided but also, they will conduct an interview. Make sure to come prepared for it.
COE application
Once you passed the hiring process, then the visa processing will get started. First, the company that hires you will apply for the COE (Certificate of Eligibility) on your behalf at the Immigration Bureau office. To obtain a COE, you are required to have a sponsor.
The host company, which is your sponsor, will then submit the supporting documents required. Please refer below to the full list of requirements.
Requirements for COE
Application form 1 copy
Photo 1 copy


size: 40 mm long x 30 mm wide
Background: Solid white only and no shadows.
Remover hat or head coverings
The picture must be sharp and clear.
Taken in the last 3 months prior to submission
The applicant's name must be written at the back of the photo and attach it to the photo column of the application form.

Reply Envelope (Affixed with a stamp worth 392 JPY
Supporting documents
A copy of the employing company registration
profit and loss statement of the company
Supporting documents describing the company's business
Documents from a foreign national applicant
Diploma or certificate relevant to the work in Japan
Documents that will certify the applicant's profession.
The form will be provided at the local immigration office. It also downloadable online from the Ministry of Justice website. Take note, COE application form varies depending on the purpose of entry. You can check it here. 
But how long does it take to get Coe in Japan? Processing will take from one to three months. For further details, the sponsor should inquire at the Regional Immigration Bureau.
Once issued with COE, your Japanese employer will send it to you. Bring the certificate together with the other required documents to apply for a working visa at the Japanese Embassy in your country.
Working Visa Requirements
Certificate of Eligibility and one copy of it
Completed visa application form
Passport
Photograph
Application fee
Working Visa Application - Already in Japan
Engaging in a job that is within the scope of the status of residence is very important. Why? Let's take this example if you obtain a residence status classified as Technology Human Knowledge, International Affairs which permitted you to work as an engineer, then working other jobs such as a caregiver is not allowed, clearly because it's beyond your status. Therefore, if you want to apply for jobs outside the scope of the status of residence, then it requires you to change the status of residence in order to perform it legally. In this case, you and the hiring company will collaborate with the application for a change of residence status to the Immigration Bureau office.
Requirements for Change Status
Application form
Photo 1 copy (40 mm long x 30 mm wide, complete name on the back of the photo, attached to the photo column of the application form)
Documents according to the contents of activities that can be conducted in Japan 
Residence card (Including alien registration certificate regarded as residence card)
Activity permit Restrictions (if any)
Passport or Certificate of Eligibility (If you are unable to present your passport or Certificate of Eligibility, a statement of reasons must be submitted)
Documents to prove your identity
Revenue stamp (4,000 yen)
Change student visa to work visa
Hiring a newly graduate foreign national student, a change of visa from student visa to working visa is a must. This procedure is called an "application for change of status of residence" which falls under the Immigration Control and Refugee Recognition Act Article 20. It is the same procedure from the above-mentioned, but there is a slight difference in the documents to be submitted. The method of change includes having permission from the country of origin of foreign national students to work in Japan. For more details regarding the application particularly the documents to be presented, check the Ministry of Justice on Japan's official website here.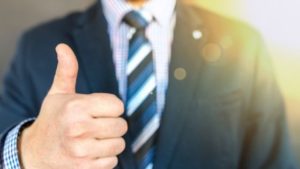 Be prepared!
From passing the job application until obtaining a residence status is a very complicated process. Preparation is the key. It should include the right planning and a lot of understanding to meet all the requirements. And what is more important, is that you should be truthful with all of the information you have provided. Otherwise, you will lose the opportunity to work abroad in Japan.
How to get a Japan working visa?