Are you planning to work in Japan as a factory worker but you don't have any idea where to start? And how can you be so sure that it's a stable job to work on?
Well, just in 2017, there are already 191,000 factories operating in Japan. No wonder why factories in this country are one of the most industries that hire a large number of employees and have been contributing the biggest part of Japan's economy up to this moment. 
With this, we can say that factory jobs in Japan are indeed a stable job that one wants to hold on. And as easy as you think, job qualifications for a factory worker is not difficult to achieve as long as you have the determination and dedication to grab it.
Now, what are the things that you should consider to work in Japan as a factory worker? Here are some important details to help you out finding work in the factory industry in Japan.
Know the Factory Work Details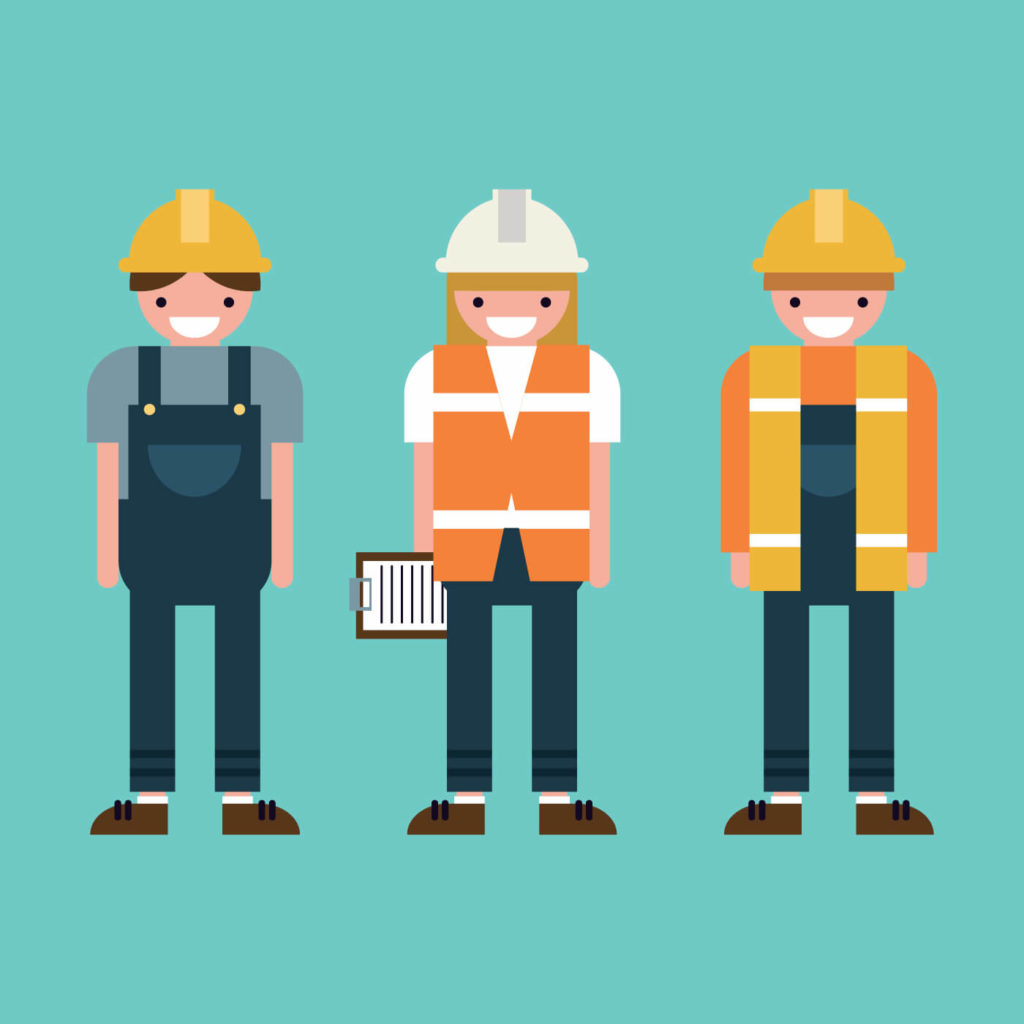 Common Types of Factory Work in Japan
There's a lot of factory work in Japan that local citizens and even foreigners can apply. Some of the major factory jobs in Japan includes industries under:
Electronics
Part of this job is to produce the materials needed for devices being run by electric power. Japan is known for producing quality and durable electronic products such as televisions, radios, and computers. Some of the most electronic companies that are based in Japan are:
Nikon
Sharp,
Panasonic
Toshiba
Canon
Casio
Seiko
Yamaha
Hitachi
and more.
Machinery and Automotive
This is one of the most successful industries in Japan. Jobs related to this factory works include vehicle engines, and factory workers under this industry might be assigned to work in multinational companies such as Suzuki, Nissan, Honda, Mazda, and Toyota.
Steel-making
A portion of this job is to process steel from iron ore and/or recycled scrap. Regarding this, Japan has the top three steel producing companies namely JFE Steel, Kobe Steel, and Nippon and Sumitomo which supports the small number of steel-producing companies in the country.
Pharmaceutical
From the word itself, pharmaceutical factories are all about producing market drugs or pharmaceutical drugs that are being used for medications. Japan is also known to produce modern medicines and has been one of the world's biggest contributors to the pharmaceutical industry.
Exporting of Japanese Products
Japanese products are being known worldwide as the country is actively exporting products around the globe. Some of these export products are ready-to-eat and frozen foods, clothing, appliances, mobile phones and tablets, for home use, and even vehicles. 
And as of June 2019, Japan is the fourth largest export economy in the world which is why factories in Japan relating to this job have definitely increased in need of workers.
Food and Beverages
Japan produces a great variety of products when it comes to food and beverages. The country also has a large number of food-processing factories that accept foreign workers, sometimes even without work-related experiences.
With these examples, the main task of factory workers includes processing and packing the products, as well as operating the machines and monitoring them to be in line with the compliance standards.
Average Salary of Factory Workers
When it comes to salary, it usually depends on ones' skills, work experiences, type of visa, prefecture (as Japan has 47 prefectures), and the biggest factor is about the type of job that you will have as a factory worker (full-time or part-time). 
To give a hint of how much you can get, the table below shows how much the minimum wage for each prefecture.
| | |
| --- | --- |
| Minimum Wage Per Prefecture | Average Hourly Rate |
| Kanagawa | 923 to 1,011 JPY  |
| Chiba | 923 to 1,011 JPY  |
| Tokyo | 1,013 JPY |
| Ibaraki and Tochigi | 800 to 850 JPY |
Full-time factory jobs in Japan has normally an 8-hour shift for five to six working days per week.
What Are The Requirements?
Working Visa
This is the primary key to have employment in Japan. To gain a working visa, you need to comply with these documents:
Certificate of Eligibility. For you to get the COE, you should have a sponsor in Japan such as an employer or a relative. The sponsor should be a Japanese citizen and must contact the local Immigration Office in order to apply for your Certificate.
Japan Work Visa Application Form. You can get an application form at the Japanese embassy or consulate in your home country. However, you can also download a copy of the application form from the Japan Ministry of Foreign Affairs website. Click Here
Valid passport with photocopies. 
Passport-size pictures with white background.
Documents supporting your position in the company (as a factory worker), the salary you will receive, and the duration of the work (for how long will be your contract).
Documents detailing your previous academic history which includes your educational attainment, profession, and work experiences.
Documents related to the receiving company, such as company name and registration.
Japanese Language Proficiency Test
This test is to evaluate and certify Japanese language proficiency for foreigners, ensuring their ability to read and understand the Japanese language. There are five levels of JLPT, namely N1, N2, N3, N4, and N5. The most difficult level is N1 while the easiest level is N5.
Since your purpose in going to Japan is for employment, you would really need to have strong communication skills in order to read and understand the Japanese language by all means.
What JLPT level do you need to pass to gain employment in Japan?  The minimum level that you should have would be the JLPT N2. To give you an idea, this test is divided into three categories:
language check
reading comprehension
and listening skills.
Per category has 60 items to answer, and you need a score of 30 each in order to pass the N2 level. However, it would be great if you aim to pass the JLPT N1.
How can you prepare to pass the test? – The best way is to practice the language.
In addition to that, there are a lot of Japanese-language schools where you can enroll or do a self-study instead. Some are watching Japanese movies to learn the accent and pronunciation. Others are downloading PDF files online.
Japanese-language tutoring apps are now available, too!
Well, there are plenty of options you can try in order to prepare yourself and pass the Japanese Language Proficiency Test.
On the other hand, right after receiving the COE (Certificate of Eligibility) from your employer, you need to go directly to the nearest Japanese Embassy or Consulate in your country and submit all the requirements mentioned above. It normally takes 5-10 working days to process your Japan working visa, though it still depends on the branch office where you apply.
However, if the application was approved, then you can be able to work in Japan and start the journey of working as a factory worker.
How to get hired as a factory worker in Japan?
After learning the major factory jobs in Japan as well as how much can one earn in this job
Consider the job qualifications and the requirements needed to work as a factory worker in this country.
You should be realistic that working in a factory is not always about the work-related experiences you might already have, though it's a plus.
There are also self-related skills that you need to develop to get hired, survive the job, and be a successful factory worker in Japan.
The top 10 skills/abilities that you need to have are the following:
good communication skills
ability to multi-task
remaining calm under pressure
increased stamina
attention to detail
ability to work with minimal supervision
dependability
openness to feedback
ability to socialize with coworkers
camaraderie
Additionally, to some, attendance is just a super basic requirement and an expectation to employees, but for Japanese, attendance is a serious thing. Japanese are hardworking people and they are also very dedicated to their jobs. The same attitude is expected for foreign workers. 
After these basic skills, let's now take a look at the major requirements needed to be able to work in Japan as a factory worker. Of course, having a Japanese employer is important but, you still need to meet the necessary requirements to enter Japan for work.
Job searching in Japan could be tough, to help you out here are some legit agencies in Japan to apply for part-time or full-time factory work.
Work in a Factory in Japan As A Part-timer
What types of visas are allowed to work in a factory in Japan? Good news to those student-visa holders! There's a lot of factory works in Japan who are open to working-students.
Yes, even you're a foreigner studying in Japan, you can still find ways to earn by applying to part-time jobs. Additionally, those who have a working visa and are now living in Japan can also apply as a part-time factory worker.
The advantage? Fewer qualifications are required. For example, most companies who accept part-time workers don't need applicants to have a work-related experience, college degree, nor higher Japanese language skill.
How many hours allowed if working as part-time? Part-time workers are required to work for up to 28 hours per week. However, the working hours can exceed for up to 40 hours a week if in case there is overtime, for example during holidays.

How much do part-time factory workers can earn?

If you work in busy districts like the center of Tokyo, the average salary would be from JPY 900 to JPY 1000 per hour. However, if you work in a less busy location for example in Yokohama or Chiba, you'll receive a salary of JPY 800 to JPY 850. Salary for part-timers still depends on a prefecture.
How to find jobs? Please refer to this "How To Get Part-Time Jobs in Japan?" article to guide in your job search journey.
Yes, there's no easy job but with determination and perseverance along with happiness at work and a positive mindset, you will for sure survive the job and be a successful employee in Japan whether for full-time or part-time factory worker.