How to find jobs in Japan? – This question is often asked by many foreigners who are looking for employment opportunities abroad in Japan.
When looking for a job overseas, you would face some challenges. For instance, you want to optimize your job search, but you don't know what tools to use.
Similarly, trying a new career endeavor in Japan is also not that easy as you will need to invest time and effort to look for a job that suits your skills and experience. However, there are ways to overcome these obstacles.
In this post, we will help you in your job-finding journey become a successful one by providing lists of recruitment agencies, job search websites, Job fairs, SNS (social networking site), and internships. Keep reading!
Finding jobs through a recruitment agency will benefit you. They will conduct initial interviews for the candidates and place them in suitable positions. Besides, they offer several jobs from almost every industry, whether it is full-time or part-time positions.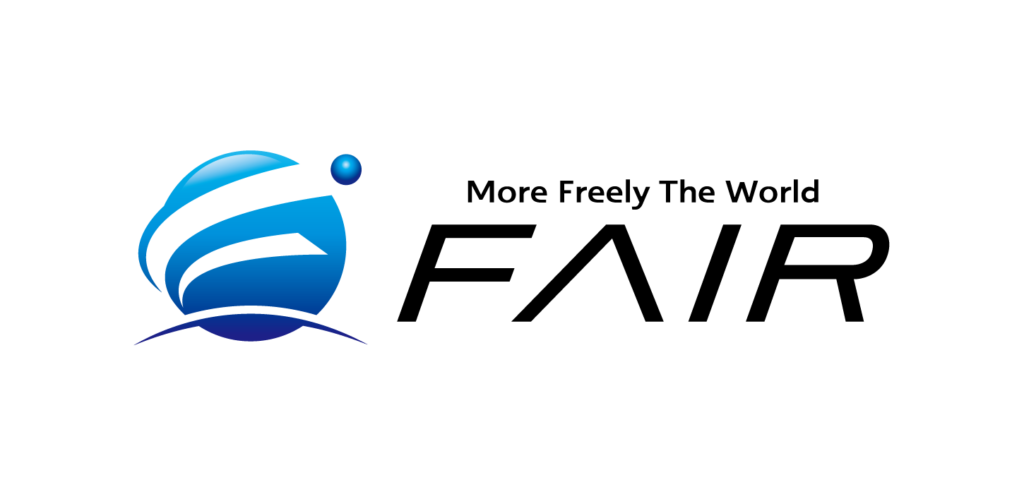 FAIR Inc. has two divisions FAIR Study in Japan and FAIR Work in Japan. The FAIR work in Japan is a recruitment agency that acts as a bridge between qualified workers and businesses who need services. They carefully pre-screened candidates, particularly those foreigners who have a valid visa and ready to fill the needs in different sectors such as hotels, retail industry, restaurants, sales, factory, construction, manufacturing, etc. Furthermore, they ensure that applicants will be treated fairly, parallel to the company's goal that is giving equal opportunity to every nationality.

Robert Walters Japan is known as the world-leading specialist professional recruitment consultancy, which first originated in London in 1985. They provide professionals over all the industry sectors including accountancy & finance, banking & financial services, legal, compliance & risk, engineering & operations, general management & consultancy, human resources, information technology, sales and marketing in retail fields, healthcare, online as well as supply chain, logistics & procurement.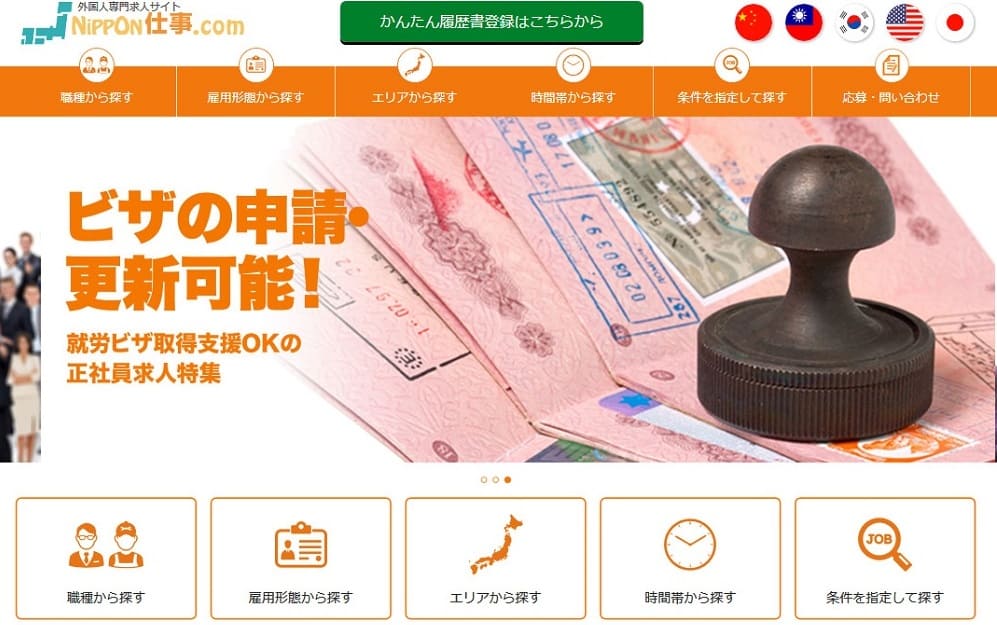 Nippon Shigoto offers jobs in Kanto popularity areas, Kanagawa, Chiba, Saitama of Tokyo's areas of Shinjuku, Shibuya, Ikebukuro. Types of jobs in various areas are available such as cafe convenience stores, restaurants, bars, hotel clinics, factories, apparel sales, office work, call center, business, interpreter, translation, English conversation teachers and more. As a recruitment agency, they also welcome foreign national applicants who have a valid visa and those who acquired permission to engage in activities.  
Using job search website is a more effective way of finding jobs listed by the companies and posting your resume at the same time. You can check for jobs and edit your resume anytime. Check these job search websites in Japan.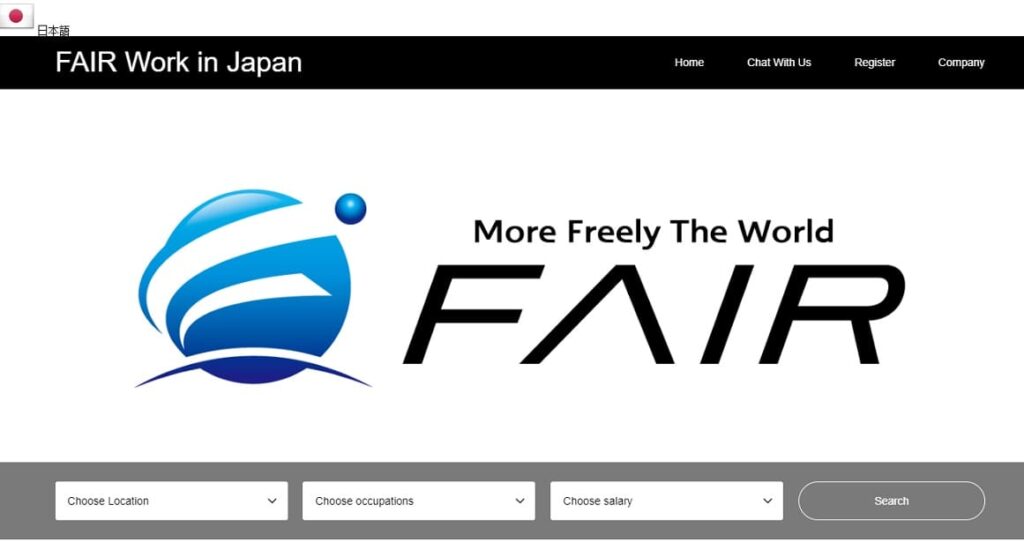 When looking for a convenient way of finding jobs in Japan, the FAIR Work in Japan website can be the best one out there. They can provide you the updated job offers and a less hassle of pre-screening method by only filling out the registration forms. You can register as full-time or part-time, depending on your preferences. Jobs are categorized, so searching for it is very easy. You can search based on your location or based on the job category. Indeed, a user-friendly website. Check the video below for a quick guide on how to search for jobs using the FAIR Work in Japan website.
With GainjinPot, you can search for jobs by just typing the keywords and the advanced search functions where you can preselect your Japanese skill level, English Proficiency level, career level, employer type, etc. to view the jobs that matching your skills.
Aside from these, you will be able to view the list of different positions from part-time, full-time, no Nihongo required, open for overseas applicants, direct hire, and recruiter jobs by just clicking each button. There's a list of different industries on the home page as well as the featured companies. The website is well-designed for jobseekers.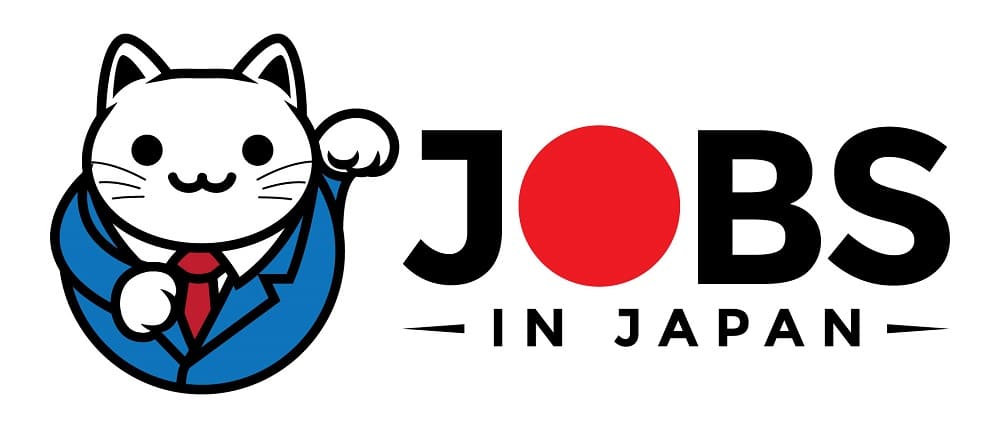 Jobs In Japan website is a market for job seekers where various employers across Japan can post job advertisements. It has a wide selection of employment opportunities from a large corporation and small businesses. The website has been useful for foreigners and locals for over a decade in finding for part-time, full-time, contract and freelance jobs. 
Moreover, it is easy to navigate and to search for current jobs, even jobs open for overseas applicants. The website made very easy not only for those job seekers but for the employers as well, which is a simple recruiting tool.  
You can start finding jobs in Japan by joining job fairs. If you are bilingual who can speak both Japanese and English living outside Japan, you can join the job fair as well, like the one hosted by Career Forum.

Career forum holds the largest Job fair for Japanese-English bilinguals participants internationally. It is a series of Job fair events that take place in Japan, North America, and other countries such as London, Shanghai, and Singapore. Started 1987, it opens career opportunities, and up to these days, their website has been announcing events information, schedules and also, allows its members to apply for jobs globally. 
Career Forum in Japan holds 4 job fair events yearly. Among them is the Tokyo Summer Career Forum which is considered to be the largest, with 256 companies participated and over 6,000 bilinguals applicants who have attended this year's event.
Further, career hunting is unstoppable with those who are unable to attend the Job Fair because of their busy schedules. With the use of CFN scout service, the members can still access the full list of the job listing and may upload resumes online.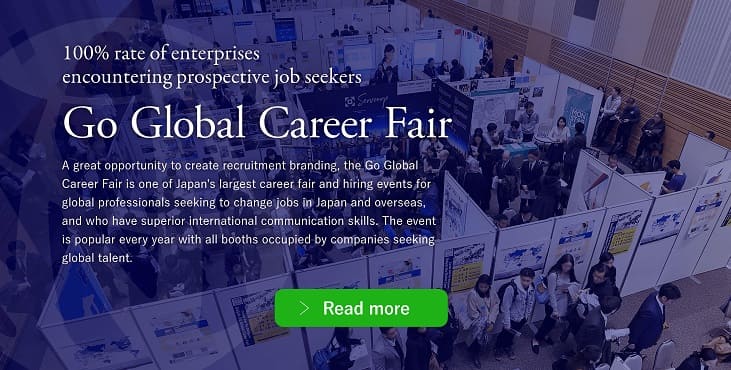 Go Global Career Fair is Japan's one of the largest job fairs and hiring events for JP/EN bilinguals and mid-career professionals seeking career opportunities in Japan and abroad. This job fair becomes a great chance for job seekers to meet and discuss with the HR of the company directly. Companies may also conduct interviews as part of their shortlisting of the candidates. As a result, the higher possibilities of being hired in a short time.
Various large companies and foreign-affiliated companies will participate and guaranteed free admission and re-entry for job seekers who will join in the event. 
Mynavi International Employment EXPO is a job fair for global people and bilinguals. HR teams from various companies can meet and talk with the job seeker participants and may conduct interviews within that day. How to participate?
Register on Mynavi Global Career website.

Make a reservation for the event

Print the entrance pass

Check the list of companies participating in the EXPO for some of them accept resume before the event to carry out a quick selection process.

Bring multiple copies of your resume and photos at the event.
​Social media where people mostly hang out is also becoming the recruiting tool of many businesses nowadays. It is easy to post and share the job listing, and job seekers can directly apply to the job post. These two are popular social media.

Many businesses worldwide including Japan have been using Facebook not only to promote brands but also to recruit employees. It is known as Facebook recruiting, a social recruiting method of targeting candidates who usually stay connected in social media. Since almost everyone is using Facebook, probably most of the candidates are also there. According to statista.com, approximately 22.6 million people were using Facebook in Japan in 2018, and this figure is projected to reach about 26.9 million by 2023. No doubt, it becomes a dominant market for recruiting. 
The recruitment process will not cost more penny for setting appointments for the interviews of the candidates, filling out of application form, etc. all can be done through Facebook. 
Let's learn how to apply on Facebook.
Jobs on Facebook
Click 

Jobs

 on the left column of the News Feed under Explore.

Search for jobs. To filter search results: change your location, select your job type or category. 

Click 

Subscribe

 to get notified about new job openings.
Company's Page 
Click 

the Jobs

 tab on the left column of the page. If you cannot see a 

Jobs

 tab, the company hasn't posted any jobs.
Apply on the post
Click 

Apply Now

.

Fill in the application (for example your experience and education).

Click 

Send

.
For more details visit the Facebook help center, here.

LinkedIn is the world's largest professional network where members can help each other to find better employment opportunities. It allows members (employers and job seekers) to create a professional relationship. A member can invite other members to join their community. Here are some ways users can do in LinkedIn: 
Users can find jobs,

 people and business opportunities recommended by someone in one's contact network.

second-degree connections

users' connections of connections, and

third-degree connections,

users'

connections of second-degree connections.

Users can search for second-degree connections who work at a specific company they are interested in

Employers can post available jobs

and search for potential candidates.

Job seekers can review the profile of hiring managers and discover which of their existing contacts can introduce them.

Users can post their photos.

Users can view other members photos.

Users can follow different companies.

Users can bookmark jobs that they interested for.

Users can see who has visited their profile page.

and more…
This job-oriented service is accessible via websites and mobile apps, displaying users their professional identity. Aside from finding jobs, you could also find courses or training. 
Working as an intern is different from being employed for you will not be getting a salary. However, many of the host companies are offering great perks to interns such as meals refunds, transportation pass or allowance, etc. Participating in this program will give you a chance to have a further understanding of working in Japanese culture, and opens doors for employment opportunities in Japan in the future.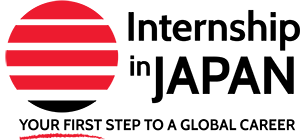 Internship In Japan program, a branch of ICC Consultants Inc., inviting young professionals or students participants around the world between 18 and 30 years old. Japanese skill is not necessary for the application. There are various internships positions offered by their partner internship companies, which do not require you to speak Japanese, English will be ok. However, you may choose "Language & internship" as it is also being offered by Internship In Japan to help you learn the Japanese language while doing an internship. 
Glassdoor is one of the largest jobs sites in the world. You can find internship positions in Japan using their websites or apps. Also, you can check the internship company reviews and ratings as well as the requirements needed, location, and more. The user and student account are free of unlimited access for ten days. To extend your unlimited access for twelve months, you need to submit an anonymous review of your own. Why not try to check with the internship position using the Glassdoor now. 

Again, finding employment abroad in Japan can be very difficult. However, with the use of above-mentioned job-finding assistance bring the ease of finding work in Japan. Remember this quote, "In the middle of difficulty, lies opportunity"- Albert Einstein.