If you ever dreamed about going to some of Asia's countries to teach English, Japan might be your best pick! Teaching English in Japan could be your next great adventure. As we all know, Japan is an incredible country. While there, you will find yourself roaming their busy streets, enjoying their culture, and also working in an amazing workplace. Japan is a dream come true. Imagine going to work in a country as incredible as Japan. A great thing about Japan is that they are all eager to learn English so English teachers are in high demand. You will definitely be able to find a job as an English teacher in no time.
Top 5 Programs For English Teachers
The best option for you as an English teacher who wants to teach in Japan is to become a part of some of their English teaching programs. You can apply to these programs if you are in Japan or if you are abroad and you want to come to Japan. There are plenty of them to choose from. All have great opportunities for teachers, high salaries, and different benefits. In this article you can find the top 5 programs we picked for you.
Japan Exchange and Teaching (JET) Program is probably one of the most popular programs for English teachers in Japan. If you apply, they will provide a great workplace for you in schools in Japan and government offices. This program is great because you get to meet a lot of new people from all around the world who are living and working in Japan, just like you. Before you come to Japan and once you get here you will be a part of many organizations that JET hosts. These organizations will help you adapt more easily and teach you everything you need to know about your job and life in Japan.
If you would like to apply it would be great if you are adaptable, outgoing and that you have a great interest in Japan, because these are the qualities that JET is looking for. Right now, the application for the 2020 JET Program is closed, but hopefully you can apply in 2021!
Salary in JET varies. It depends on how many years you have been working for them. You receive a monthly salary and for your first year it's around  ¥2,800,000.
Besides having a great workplace and being a part of various organizations, JET will also provide other benefits for its applicants. Probably the most important benefit is a working visa, which they will provide for you. Your dependents like your spouse or children can also apply for a visa so you will have full support if you decide to go to Japan. Another great thing about this program is that you will be covered by four different insurances. Your flights to and from Japan will also be covered.If you decided to participate you must have at least a Bachelor's degree. Apart from that document it is required that you are both mentally and physically healthy, that you are adaptable, happy, and that you are excited to learn more about Japan. 
This is another great program for English teachers in Japan. It's especially great if you want to become an ALT or Assistant Language, Teacher. This title is used to describe native-level English speakers who are teaching in Japan. By becoming Interac ALT you will be provided a workplace in elementary schools, high schools, and also junior high schools in Japan.
One of the benefits this program provides is learning Japanese. They will help you get started with basic Japanese for free before you arrive in Japan. If you are living outside of Japan they will find a home for you, they will help you with everything you need to know about your job and Japan and also they will open a bank account for you.
If you decided that this program is for you, you need to be a native-level English speaker, you need to have had at least a 12-year education in English and you need to have at least a Bachelor's degree in any subject. Asides from that you should be energetic, healthy, happy and excited to start working in Japan.
This program is the right one for you if you would love to teach at a University. How exciting is that? Universities are the best choice if you are interested in a higher salary. The benefits of this program are also great. They will provide everything that you need, a home, guidance, training.
If you would love to be a part of this program you don't need a master's degree. It's important that you have an ESL certificate and teaching experience.
Another great part of this program is that you can also be an elementary school teacher. For this position, you will need to have a university degree, an ESL certificate, and a teaching experience as well.
This program is the best choice for you if you love to work with children. They hire ESL teachers in kindergartens. They also have great benefits for teachers. They will provide a home for you, and you will be able to achieve some extra bonuses as well.
If you would love to work with kids in Japan then all you need is a degree and at least two years of experience. 
This is the last program on our list. It is also an incredible program for English teachers in Japan. You will be completely taken care of, they will provide a home for you and they will also cover your flights to and from Japan, and of course, they will provide a working visa for you.
To become a part of this amazing program you will need a university degree and you need to be a native English speaker. 
How much does an English teacher make in Japan?
Income is important to everyone. When it comes to salary for English teachers in Japan, you do not have to worry. The salaries are pretty good. It only depends on which program you applied to.
An average ESL teacher in Japan earns around 200,000 and 600,000 yen, which is around $1,700 – 5,000 USD per month. That is pretty incredible!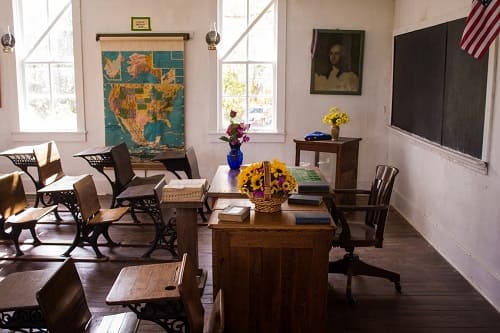 Right now, due to the coronavirus pandemic, you may consider finding English teaching jobs online. There are numerous ESL companies that work specifically with students in Japan. 
There are a lot of benefits for teaching online, such as a flexible work schedule, high salary, no lesson planning.  We all know how important it is to stay at home right now, so I  encourage you to try teaching online. You will definitely love it! 
Best Japanese Online ESL Companies
Your English teaching job can be just a few clicks away. That's exactly why I love teaching English online. Usually, the application process is easy and you will quickly adapt to this teaching method. Let's take a look at some of the best online teaching platforms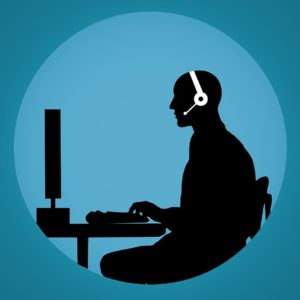 Cafe talk 
Cafe talk is a really fun platform. Here, most of the students are adults, so you will probably have more free talk lessons. In these types of lessons, you can talk about anything you want, you will be able to learn more about Japanese people and their culture. I really enjoy doing these types of lessons with my students, because they all become my friends as time goes by, and we just enjoy talking about our different cultures.
Cafe talk is great because it has its own platform where you will be having lessons with your students. You can also decide when you want to work because the schedule is flexible. That is a big plus!
If you would love to teach here, all you need is a Bachelor's degree from any subject, it doesn't have to be related to English. 
English Everywhere
This is another great platform for English teaching. It also has a flexible schedule, which means that you can work whenever you want. The lesson is conducted on Skype but your students can book them on the site's platform.
If you would like to apply, all you need is a TEFL certificate and some teaching experience. 
Eigox 
Eigox is another fun English teaching platform. Here, students really enjoy talking with their teachers, so they tend to choose lessons where they can practice their communication skills. These types of lessons are the most enjoyable ones. You can also teach by looking at textbooks or by looking at online lessons. Everything is provided by the platform.
If you are a native English speaker you will definitely get a job here easy. 
E-communication 
This platform is the best if you want to have a higher salary. The only thing that is different from the previously mentioned platforms, is that you have to devote your time to them. You need to be able to conduct at least 20 teaching hours per week.
For this job, you will need to have some ESL experience, business experience, some basic Japanese language knowledge and you will need to be a native English speaker. 
Mainichi Eikaiwa
At this platform, almost all of the students are Japanese. There are plenty of commercials about this company which says that it is the best English teaching platform based in Japan.
To teach here all you need to have is at least 1 year of experience as an English teacher, a Bachelor's degree. This company also requires that you devote your time to them, at least 3 hours per day, 5 days per week. 
Looking for Japanese students online can be so easy with this platform. All you need to do is to set-up an attractive tutor profile that draws students to contact you. Become one of the private language tutors in Japan now by registering to their website for free.
Flamingo
You could also try getting language students in Japan through this mobile-friendly application. Students can easily schedule you using the android and iPhone. Lessons usually take place at the cafe nearest stations or the student's accommodation. Take the experience of tutoring English with the Flamingo by downloading their app and registering for free.
What is the best choice for you?
If you already decided to come to this wonderful country full of interesting people and places you should choose a position that suits your desires best. 
We suggest that you look at online English teaching jobs as well since right now it might be the best option for you. You definitely will not regret teaching online since it's the most comfortable option. You can gain a lot of knowledge and experience and learn more about Japan from your students.
 If this is a career path that you would like to follow but you don't have the required qualifications you can always come to Japan to get an education in some of Japan's universities and later continue with your career in English teaching. You can read more about how to study in Japan at some of our other articles on our FAIR Study In Japan website.
 You can also get more job inspiration from our other articles or you can contact us for guidance and help.