★Recruiting 4t truck drivers!Atsugi

It's a job to deliver sweets.
Recruitment Information
Job Title
4t Full-time driver
Job Description
It's a job to deliver sweets in the prefecture.

The place to unload your luggage varies from day to day.


· Loading separately· 

·Pallets loading and unloading

It depends on the day of the week.
Wages
275,000~JPY/Month 


[Salary supplement] Minimum guarantee of 270,000 yen

Monthly salary = base salary + various allowances

[Annual income] Approximately 3.3 million yen

No trial period, training period from 1 week to 1 month (no change in working conditions)
Work Hour         
5:30~18:00(Sometimes we go to work early and sometimes we work overtime.)


The end time varies depending on the day of the week.
Sunday/Monthly Public Holidays/Paid Holidays/Year-end and New Year's Holidays  
Work Location
Kamiechi, Atsugi City, Kanagawa Prefecture
12 minutes by bus from JR Sagami Line Hara- To-ma Station6 minutes walk from the bus stop

26 minutes by bus from Hon-Atsugi Station6 minutes walk from the bus stop

25 minutes by bus from Ebina Station 6 minutes walk from the bus stop


Transportation Fee
Car commuting OK
Including transportation expenses
Qualification/Requirements
Must currently live in Japan
Must have a valid visa and eligibility to work in Japan
Able to speak conversational Japanese well
Medium-sized vehicle license holder
*Okay for those who obtained a license before June 1, 2007

If the license card "Medium-sized cars are limited to medium-sized cars (8 tons), it's OK."

※ AT only is not possible.


Employee Benefits
■ Uniform provided

■ Complete various social insurance policies

■ Work allowance

■ Overtime allowance

■ Commuter allowance

■ Annual paid leave system available

(10 days for 6 months or more in the first year)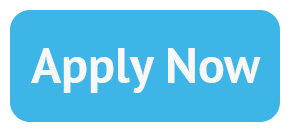 Workplace Information
At the annual safety training course held every July, drivers receive awards for safe driving, fuel-saving driving, and cost-cutting.
In December, they recruited slogans for the year in which everyone participated and selected the Outstanding and Excellent Works awards.
Someone will receive a prize money along with the announcement at the beginning of the year.They hold events that everyone can enjoy, such as winning participation awards even if they are not selected.