★Why don't you try building residential land creation and working on water supply and drainage?
Welcome to inexperienced person!
Recruitment Information
Job Title
Construction of residential land creation
Equipment construction
Job Description
Full-Time and Part Time
〇 Construction of residential land creation
 

Cutting, embankment , retaining walls, earth retaining, road construction



〇Equipment construction



Construction of water supply and drainage facilities



Installation of water supply pipes and drain pipes
Wages
250,000 ~JPY/Month


Including transportation expenses  
Work Hour
8:00~17:00


Assembly time may change.
Work Location
Tokyo, Kanagawa area
Transportation Fee
Including transportation expenses  
Qualification/Requirements
Must currently live in Japan
Must have a valid visa and eligibility to work in Japan
Able to speak conversational Japanese well
18 years of age or older
If you have a driver's license, that's even better.
Employee Benefits
Family allowance


Housing allowance


Provision of work clothes and tools

Salary increases and bonuses

Bonus: It depends on the company's performance.
Sunday

National holiday

Year-end and New Year's

Summer Vacation

GW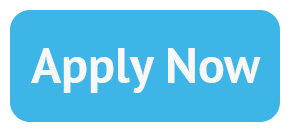 Workplace Information
We are looking for field staff and field supervisors.
Veteran staff will teach inexperienced people on a one-on-one basis.
If you can manage the site, you can work as a field supervisor immediately.
We value motivation, so please tell us about your enthusiasm in the interview.
We will support your career advancement through the qualification support system and the independent support system.
The more hard you work, the more you earn, so it's an ideal environment for those who value a sense of income stability.
Also, the employees get along well with each other and occasionally hold a drinking party without the president.
You will soon get used to it, so please feel free to apply.