Migrating to another country such as Japan is a challenge. This is like starting a new life in a different environment and you need a well-structured plan when it comes to money matters. Getting a loan in Japan for foreigners is not impossible. 
Can Foreign Nationals Get Loan in Japan?
However, there are a lot of processes before the get-go. This article will tackle your questions about loans in Japan for foreigners. Continue reading to find out how to get a loan in Japan despite being a foreigner. 
Yes, foreigners in Japan can get a loan. They can get a personal loan, mortgage loan, or a car loan. However, it's quite important to understand the information regarding the entire procedure. 
In Japan, there are three types of loan providers. 
traditional banks 
specialized consumer credit companies 
P2P lending
Getting a loan from traditional banks is the best option. If you qualify with their requirements, then they will provide your personal loan. The following are the eligible foreigners to get a loan in Japan. 
Foreign National with a Resident Visa(Permanent/Temporary) 
Foreign national married to a Japanese
Special Adoption
A person born as a child of Japanese
Other Factors That Impact Loan Eligibility
Age does matter. Banks find it too risky to extend loans for elderly. Therefore, you must be between 20 years old to 70 years old upon the application. 
Having a resident status plays one of the important roles in getting a loan in Japan. This will prove that you are living in Japan as a resident and currently have a registered address. Without this important requirement it would be impossible for you to start the application.
Legal papers will be Japanese-written. It is better if you can speak, read, and write Nihongo. Although, the bank will explain the terms to you, being able to understand the conversation is also a must. 
Banks will conduct a credit investigation to ensure client's ability to pay a loan, including your ability to complete the payment without leaving the country too soon. For this procedure, they will ask you to disclose some details, such  as your income, salary and your credit history. If you failed to pass this procedure means loan application disapproval.
The bank will check the underlying reason why you need to loan. The amount and interest rates differ depending on the purpose. You may get a loan for mortgage, personal, business, vehicle financing or more other purposes.
Being a spouse to a Japanese national, meaning you are legally married is a good thing too. Thus, granting you a loan with your spouse being a guarantor. 
Also, using Chinese institutions like Chinese banks may likely raise the chance to get a loan in Japan. 
What are the Different Types of Loans Foreigners Can Apply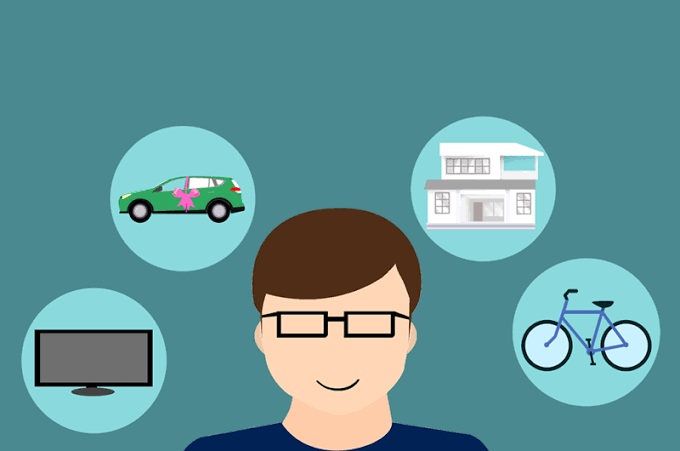 There are four different loans foreign residents in Japan can apply to. 
Mortgage loan
Student loan
Personal loan
Car loan
*Please note the average rate mentioned below for each type of loan is based on the maximum average of our top list banks in Japan for foreigners. To know more about your interest rate, it is best to talk with the bank representative in person. 
1. Mortgage Loan
Mortgages are loans offered by banks in order for the borrower to buy a house they can't pay at the moment. Tied to your home, a mortgage has a risk like a foreclosure if you fall behind on your monthly payments. This type of loan has the lowest interest rate. 
Banks that offer mortgage or home loans:
Qualifications: Signs of staying long-term in Japan (Japanese spouse or have children attending school in Japan, etc.)
Maximum Borrowing amount: 100,000,000 JPY
Interest rate/annum: Floating :

2.475%

Fixed/annum: 2.550%

Sumitomo Mitsui Banking Corporation 
Qualifications: Signs of staying long-term in Japan
Maximum Borrowing amount: 100,000,000 JPY
Interest rate/annum: Floating: 2.475%
Fixed/annum: 3.000%
Qualifications: 

Residing in Japan
Working for over 2 years at current company
The annual salary of over 3,000,000 JPY
Employees need to have their business running for over 2 years and have an annual salary of over 3,000,000 JPY (The amount after paying company expenses)
Applicants must be over 20 years old and under 65 years old
*Note that Shinsei Bank does not do pre-applications

Maximum Borrowing amount: 100,000,000 JPY
Interest rate: floating/month: 0.600%
Fixed/month: 0.850%
2. Student Loan
This type of loan is offered to college students and their families to help cover the tuition and other fees of higher education. Federally funded loans are better which comes with lower interest rates and more borrower-friendly repayment terms. 
Factors in student loan: 
Duration of your stay granted by your student visa needs to remain for at least 1 year as of when you take up a loan.
You have a stable income from your part-time job.
Savings
Age
Finance companies that offer student loan:
Qualifications: as stated above
Maximum Borrowing amount:
30% of your annual income
Interest rate: 5% per annum
3. Personal Loan
Personal loans let you borrow money to be used for any personal expenses and don't have a designated purpose. Personal loan terms depend on your credit history.
Banks that offer personal loans:
The banks listed above are featured below. These two are the best options for foreigners in Japan. 
4. Car Loan
Auto loans are loans to get a vehicle and also tied to your property, meaning you risk losing the car if you miss payments. This type of loan is offered by a bank or by a car dealership directly and often has the highest interest rate than the other type of loans. 
The 2 Best Loan Options For Foreign Residents
1. Seven Bank's Loan Services
This loan service is unique because this doesn't require borrowing and repayment fees. This is free when you withdraw your loan from Seven Bank ATMs installed nationwide or through the Direct Banking Service. In order to apply for a loan, you need to make a Seven Bank account. 
Step by step application:
Fill-up the application form here. 
Once you submit your application with identity verification documents, they will notify you about your screening results through your registered email account. 
Get your cash card 
Register for the Direct Banking Service. 
Once these steps are done, a notice of completion will be sent to you and you can start using the loan service. 
Requirements for loan service:
Seven Bank account holder
20 years old to below 70 years old upon agreement
Screening standards qualified
If foreign national, permanent residency is a must. 
The interest is a fixed rate, letting the borrower plan their payment carefully. The monthly repayment depends on your borrowing limit. For example, you will pay 5,000 JPY on the 27th day of the month if your borrowing limit is 100,000 JPY. 
Overall, the interest rate is 15.0%(100,000 JPY – 500,000 JPY borrowing limit ) per annum. 
Also, your statements can be checked online. 
The borrowing limit is 500,000 JPY if the applicant is new. The increase is 500,000 JPY or 1,000,000 JPY upon requesting an increase in borrowing amount application. 
2. Personal Loan Service by LINE Mobile
Is that really possible? Yes, LINE Corporation launched an unsecured personal loan service through its group company called LINE Credit Corporation. The app( Android and IOS) is called LINE Pocket Money. 
This project is a joint venture formed by Line Financial Corporation, Mizuho Bank L.T.D., and Orient Corporation. The service (through the LINE app) can be linked to LINE Pay, an app to be used in paying goods and services. 
This is very convenient because you can instantly borrow and pay for necessary situations. You can also check your account through LINE Pay. 
How to apply for the loan:
Open your Line app. 
Go to the wallet tab. 
Then go to the score section. 
Agree with the terms. 
Choose your maximum loan amount(50,000 JPY to 1,000,000 JPY). 
Agree to the basic contract. 
Your loan will be deposited on your account. 
Requirements for applying:
You must be registered with a LINE Money account on LINE Pay. 
You must be friends with LINE Pocket Money's LINE account.
Must be between 20–65 years of age 
Have an ongoing, stable source of income at the time of application. 
As well as fulfilling other criteria required by LINE.
Repayments are withdrawn automatically every month(16th or the 26th) from your LINE Pay account or through your bank account. 
The annual rate ranges from 3% to 18% depending on your maximum borrowing amount. 
Pandemic Loan for Working Visa Holders
This pandemic is a pain. So the government in Japan started to help the foreign workers in Japan to borrow money by a loan. Those who are hired only by a company(kaisha) will have the privilege to get a loan. The maximum amount is 200,000 JPY.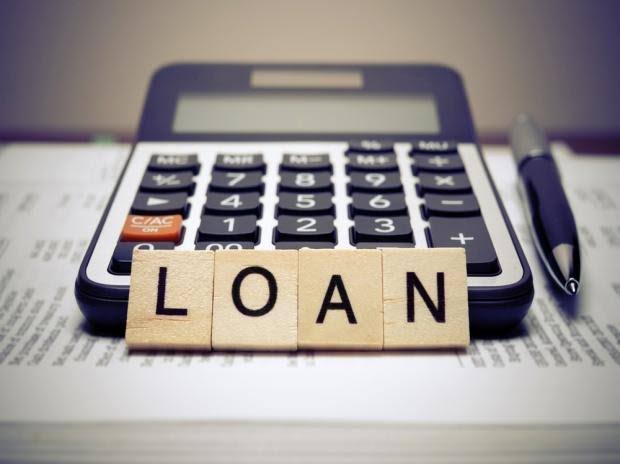 Getting your bank loan approved in Japan as a foreigner is not an easy process. Applying for such loans without considering some important information is like getting through the eye of the needle. 
As per the law, foreign nationals must pass the necessary prerequisites for loan applicants and will undergo credit investigation (CI) to check the capability to pay. 
Don't put yourself on the spot. Take time to think about your decision and make sure you have budgeted for the repayments. Read and understand the terms and conditions of your loan before getting one. 
Fortunately, there are traditional banks that let foreigners borrow money for living expenses. Thanks to our technology, you can also avail a personal loan by using a credit card or by using your mobile phone. Check out how you can apply for credit in the "3 Best Credit Cards in Japan for Foreigners" article.