Imagine yourself traveling Japan's rural area while driving a car with your driver's license. It is a convenient way to travel with friends or family. But even not for touring purposes, many choose to rent or buy a car during this pandemic.
Just like any other country, you can drive in Japan if you have a driver's license. Do you think you can use your foreign driver's license, or should you get a Japanese driver's license? This guide will help you answer your questions.
Driving Licenses Allowed in Japan
International Driving Permit
Japan recognizes International Driving Permits (IDP) from more than 50 foreign countries. Some of these countries are Australia, Singapore, New Zealand, Philippines, United States, Canada, UK, Hong Kong, Thailand, and India. These countries, and others not mentioned on the list, provide driving permits based on the 1949 Geneva Convention.
A foreigner with IDP is allowed to drive only up to 1 year upon entry in Japan. You can use it again only if you go to your home country and stay there for three (3) months before coming to Japan. To get an IDP, you can visit your local driving license center to know the requirements and the fees.
Driver's License with Japanese Translation
Some countries have signed an agreement with Japan that let them use their licenses with official Japanese translations. These are Taiwan, France, Belgium, Germany, Estonia, Switzerland, and Monaco.
Like IDP, a driver's license with Japanese translation is only valid for one year. Just make sure that you bring your passport with you whenever a police check.
You can get a Japanese translation of your license from the Japan Automobile Federation (JAF). They have branches all over the country. Some embassies or consular offices in Japan provide the translation, too. You can also submit your application via mail during this pandemic to avoid the risk of getting the virus.
Japanese Driver's License
The previously mentioned legal permits to drive are only valid for up to 12 months. If you stay longer, you must get or switch your license to a Japanese driver's license (called "Gaimen Kirikae"), which is valid for five (5) years. You can do this at any Driving License Center near where you reside.
A legal driver's license is a requirement in buying or renting a car in Japan. But how can you get a Japanese driver's license?
Steps in Getting a Japanese Driver's License
To get a Japanese driver's license, you need to follow these steps.
1. Prepare the required documents.
Bring and submit the original copy of the required documents together with your application form. These are the following:
Valid driver's license.

Proof that you have stayed at the issuing country for at least 90 days after the issuance of your license. (If you have stayed in the issuing country for more than one (1) year, you are no longer required to get a Learner's License or be under the Beginner Driver's Period.) 

Japanese translation of your driver's license

Juminhyo or Certificate of Residence

Two (2) of 3×2.4cm recent ID photo

National Health Insurance Card, Resident Card, Special Permanent Resident, and My Number card

Passport/s. (Valid and expired. Bring them with you to prove your residency and other documents that will prove your stay at the issuing country).

International Driving Permit.
The required documents may change depending on which country you are from or where your driver's license was issued. 
2. Schedule an appointment through a phone call.
Driving License Center at a Police Office is usually open from Monday to Friday, 9 in the morning to noon and 1 to 6 in the afternoon. This service is only available in the Japanese language. If your Japanese is limited, ask someone who speaks Japanese well to make the appointment on your behalf.
3. Visit the Driving License Center on the scheduled appointment.
You have 30 minutes at the licensing center, like from 8:30 to 9 in the morning or 1 to 1:30 in the afternoon. You must bring the documents that you prepared for checking. If you can't understand Japanese well, you can get an interpreter to accompany you.
4. Take the Written and Driving Tests.
Once your documents are accepted, the next step is taking the tests. Fortunately, you will get exempted if you are from one of these countries:
Australia

Austria

Belgium 

Canada

Czech Republic

Denmark

Finland

France

Germany

Greece

Hungary

Iceland

Ireland

Italy

Luxembourg

Monaco

Netherlands

New Zealand

Norway

Poland

Portugal

State of Virginia, Hawaii, Maryland, Ohio, and Washington (U.S.A.)

Slovenia

South Korea

Switzerland

Sweden

Spain

United Kingdom

Taiwan.
Written Test. If you cannot change your foreign license to a Japanese driver's license, you need to get a Learner's License. The passing score of this written test is 45 over 50 items. If you can change it, your application is for a Full License. You must score at least 90 over the 100 total points.
There are available English or Chinese written tests in other prefectures in Japan. You can inquire from the nearest licensing center where you reside if the test is available in your language.
Driving Test. During the Drive Test, you will need to drive a car on the road. Because of this, you should be knowledgeable of Japan's road and traffic rules to pass. You also must show that you are skilled in driving.
A person will monitor your test. He will ride with you in the car. Sometimes, he will give instructions, like turning left or right, in the Japanese language. It is a big help if you learn simple Japanese words or phrases to understand him.
In addition to the test fee, you also need to pay a car rental fee. It, however, depends on the licensing center.
Eye Test. You also need to take an eye test, which is also a part of the process. Because of this, you must bring and wear your corrective eyeglasses.
Once you pass the tests, the licensing center will set your PIN code.
6. Photo Taking and License Issuance.
Japanese licensing centers have a photobooth where you will have your photo taken. You will immediately get your new driver's license after its printing.
Do I Need to Enroll in a Japanese Driving School?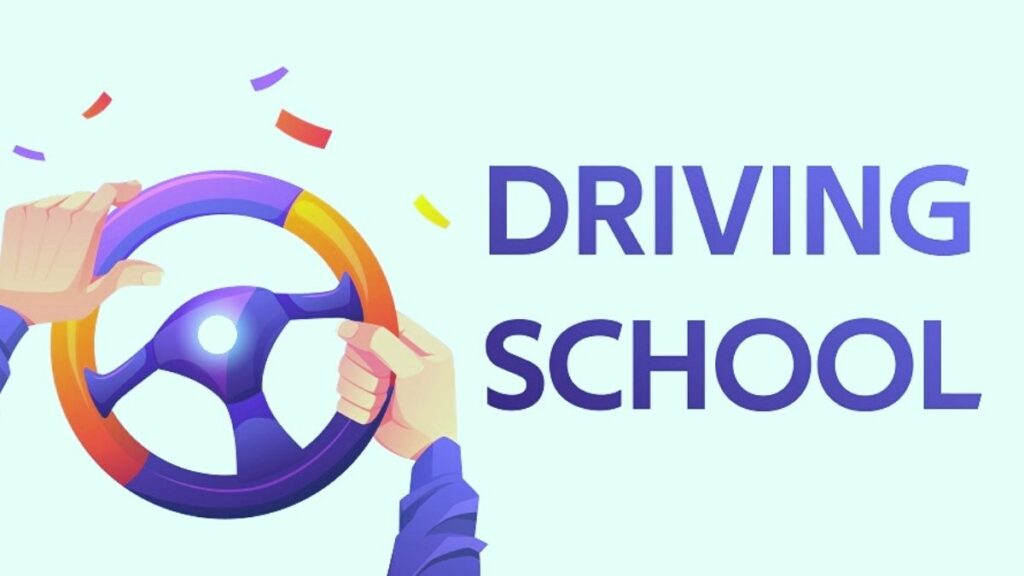 In preparation for the practical driving test, some foreigners enroll in a Japanese driving school course to practice.
Why? Because most foreigners who apply for a Japanese driver's license get failed during the practical driving test. There, they learned to do driving techniques and follow the Japanese traffic rules and laws. 
If you fail the tests, you will need to take them and pay the fees again. If you want to pass immediately, you can enroll in a driving school.
Getting a Japanese driver's license can be difficult or take much time, as others have experienced. However, having it is necessary if you plan to stay in Japan longer. So, if you plan to drive a vehicle in Japan, read and follow this guide.