★We are in need of full-time caregivers for a nursing home in Mitsukyo, Yokohama.
Recruitment Information
Job Title
Full-time Caregiver
Job Description
Provide services to elderly people that require long-term care and the tasks may include:
Recreational activities
Walking or going out
Feeding
Helping them to excrete
Bathing
Other tasks to be assigned.
Wages
194,500 – 220,000 JPY/month (including 4 night shifts)
※Experience and ability will be considered.
A trial period of 3 months (with conditions)
Form of employment:
Full-time employees (with a trial period).
A part-time job is also available.

                     
Work Hour
Shift System
First Shift               08:00-17:00
Second Shift     09:00-18:00
Third Shift          10:00-19:00
Night Shift          16:30-09:30
Work Location
〒 246-0038
Miyazawa, Seya-ku, Yokohama City, Kanagawa Prefecture
Take a bus from the Mitsukyo Station, Sotetsu Line,
A 3-minute walk from  Bus Stop
Transportation Fee
Payment of transportation expenses
※You can commute by car.
Qualification/Requirements
Foreigners are welcome to apply but must meet the following requirements:
Must currently live in Japan
Must have a valid visa and eligibility to work in Japan
Able to speak conversational Japanese well
Those with previous training (formerly helper level 2) may be preferred but not required.
Employee Benefits
Retirement age 65 (full-time)
Various types of insurance are available (employment insurance, accident insurance, welfare pension, health insurance). Part-time insurance is available according to working hours, etc.
Transportation allowance (up to 30,000 yen)
Twice a year bonus and once a year of raise
Employee meal discount system available (300yen per meal)
Birthday Cake Gift
(From the president's pocket money)
Other certification acquisition support systems.
External training (in the company's expense)
Two (2) days off (5 workdays /week)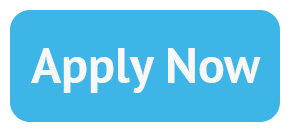 Workplace Information
Everyone, including foreigners and students, is welcome to apply.