https://workjapan.fairness-world.com/en/sample
No resume required‼ 28 hours of working time is OK!
Only 5-minute walk from Shinjuku station
Recruitment Information
Job Title
Izakaya Japanese Restaurant
Dining Hall Staff: Taking orders, suggesting dishes, cash register, etc.
Kitchen Staff: Cooking, Decorating and Dishwashing
Wage
Over ¥1,100 per hour + transportation expenses
★Pay raise available
Work Location
Shinjuku, Tokyo ×-×-× ×××5F Building 〒×××-××××
Qualified applicants
No experience‼
※For foreign students JTIS N4 is required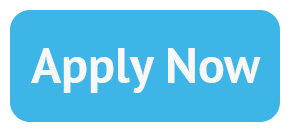 Working hours
18:00~24:00
→ It's okay to work at least 1 day a week, 4 hours a day, short-term working is also acceptable
→ It's okay to work only on weekdays/weekends and holidays
→ Rearrange shift every 2 weeks
Working period
Minimum working period: at least 1 month

Minimum working day: One day a week

Minimum working hours: 4 hours a day
Shift details
Shift change request is submitted every two weeks "to make it easier for students to balance with school work" or "to keep a reasonable balance with W work", therefore it is favorable among the staff. Moreover, when the staff has unexpected day-off he/she can use SNS group to ask for help from workers in other stores or fellow staff. The manager will also be understanding enough to say "Sudden plans are inevitable right?" and go easy on the staff.
Expected number of employees
5 people
Dining hall: First remember the table numbers! When you are done try to remember the menu little by little!
Once you are familiar with taking orders and providing guidance, it should be alright. If all can be done, we will teach you accounting work
Kitchen: At first you will only have to cut tomatoes, green onions, paprika and tear veggies to make salads. Then you will learn to stick meat to the skewers and cook grilled food. We will teach you how to cook fried food when you are able to do everything.
About transportation expenses
Transportation expenses availability: Yes

Amount: Full payment
You can work on weekdays or weekends only, short-term workers are also welcomed ☆at least 1 day a week, 3 hours a day
The restaurant has a really nice working environment!
The retention rate of people working here is over 90%, which is very high, so we are confident that our shop has a very friendly working environment!
We even hold welcome parties for newcomers and farewell parties for long-term workers, so we are proud that our staff are really close to each other☆
"People of different ages are working together so you will get to hear a variety of stories ☆" so we are open to part-time workers who enjoy having fun at work!
Treatment/welfare
■Pay raise ■Public expenses ■Full social insurance
■Uniform lending ■Nail/piercing/colored hair are acceptable
■Free excellent quality meals made by selected ingredients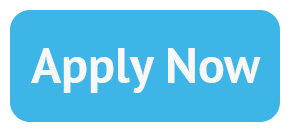 Job Description
Number of employees
Number of male and female employees:
Number of employees for each age-group
Number of employees for each social position
Highschool students: 1

College/junior college/technical school students: 13

Official worker (both under contract and temporary): 4

Free/Part-time workers: 6
Current Staff Information
We have 10-30 people currently working in our store!
There are welcome parties, farewell parties and dinner parties for the staff to get together★
For those who don't have experience, we will provide support so you can feel comfortable at work♪
The manager is very nice and known for "giving good advice" and "always being kind" to the staff!
The manager will treat part-time staff as if he is "taking care of them for the parents"!
About work/shift/income
For staff working in gap periods
Salary example
Type: hourly wage

Amount: ¥1,100
Shift income example
If you work 3 days a week, 5 hours a day, and is paid ¥1,100 per hour
Your monthly income will be ¥66,000
(It is a standard amount calculated on the 4th week of the month.)
・ If you wish to be a full-time employee, you are also welcomed!
A Number of international students and foreigners are currently working together.